About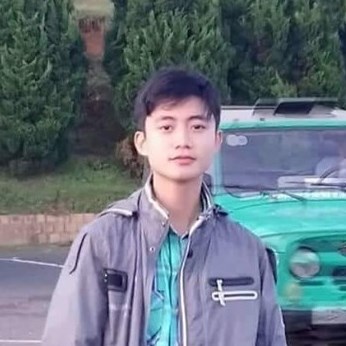 Profile :
[Present]
Honor Program in Computer Science, UIT-VNU.

Interests :
Machine Learning, Deep Learning, Computer Vision, Data Science
Projects:
ID Card Digitization and Information Extraction

Examined to use CRAFT, PIXELLINK, CTPN for text detection module and VIETOCR for text recognition module
Created synthetic data for ID card images
Built a post processing module based on database retrieval to correct text error
Designed a web service to deploy the service

Script Identification in the wild(SIW2021) - ICDAR2021(A - Rank Conference)

Developed EfficientNet B7 for a competive solution
Ranked top 4 in the final leader board and become co-author in the associated conference paper in ICDAR 2021

Abdominal Multi Organ Segmentation (FLARE2021) - MICCAI2021(A - Rank Conference)

Presented an approach based on 2D segmentation
Exploit model optimization techniques in Pytorch to optimize infernece speed and GPU memory
Ranked top 6 in the final leader board and made an oral presentation in the satteline event of MICCAI conference

Vehicle Counting - Ho Chi Minh City AI-Challenge 2020

Designed a solution using Detectron2, DeepSort
Ranked top 18/217 in the final leader boardTraffic Sign Detection - Zalo AI Challenge 2020
Designed a solution using Detectron2
Ranked top 17 in the final leader board and get Honorable Mention Award

Smart Citizens for Smart Cities - AI Hackathon 2020 @ AI4VN

Creative Ideas Award
Honorable Mention Award
Awarded for the fastest and most efficient submit(3/10 submits)

Generative Adversarial Networks for Photo Cartoonization

Build an Style Tranfer network for photo cartoonization
Deploy the model into a mobile app

Landmark Retrieval

Experiment the performance of many Deep Leaning based feature extractors
Study the use of DELG model for the retrieval problem
Deploy a web application that can search for related image as well as their location information based on an inputimage

View Synthesis

Study the use of NERF model
Finish the completed pipeline for data formatting and model retraining
Publications:
Das, A., Ferrer, M. A., Morales, A., Diaz, M., Pal, U., Impedovo, D., … & Gattal, A. (2021, September). ICDAR 2021 Competition on Script Identification in the Wild. In International Conference on Document Analysis and Recognition (pp. 738-753). Springer, Cham.
Contact :
E-mail :
18520206@gm.uit.edu.vn